Kto z nas nie lubi podróżować? A szczególnie w te miejsca mało znane, gdzie widoki zapierają dech w piersiach. Nowa kolekcja koszul marki Natty Looker, to zimowa historia, inspirowana wspomnieniami z podróży po kole podbiegunowym, zauroczenie majestatycznymi widokami fiordów czy tańcem światła zorzy polarnej. Mięciutkie tkaniny, zdecydowane kolory i pożądane wzory, taka jest właśnie kolekcja #heartfeltstories jesień-zima 2018 Natty Looker.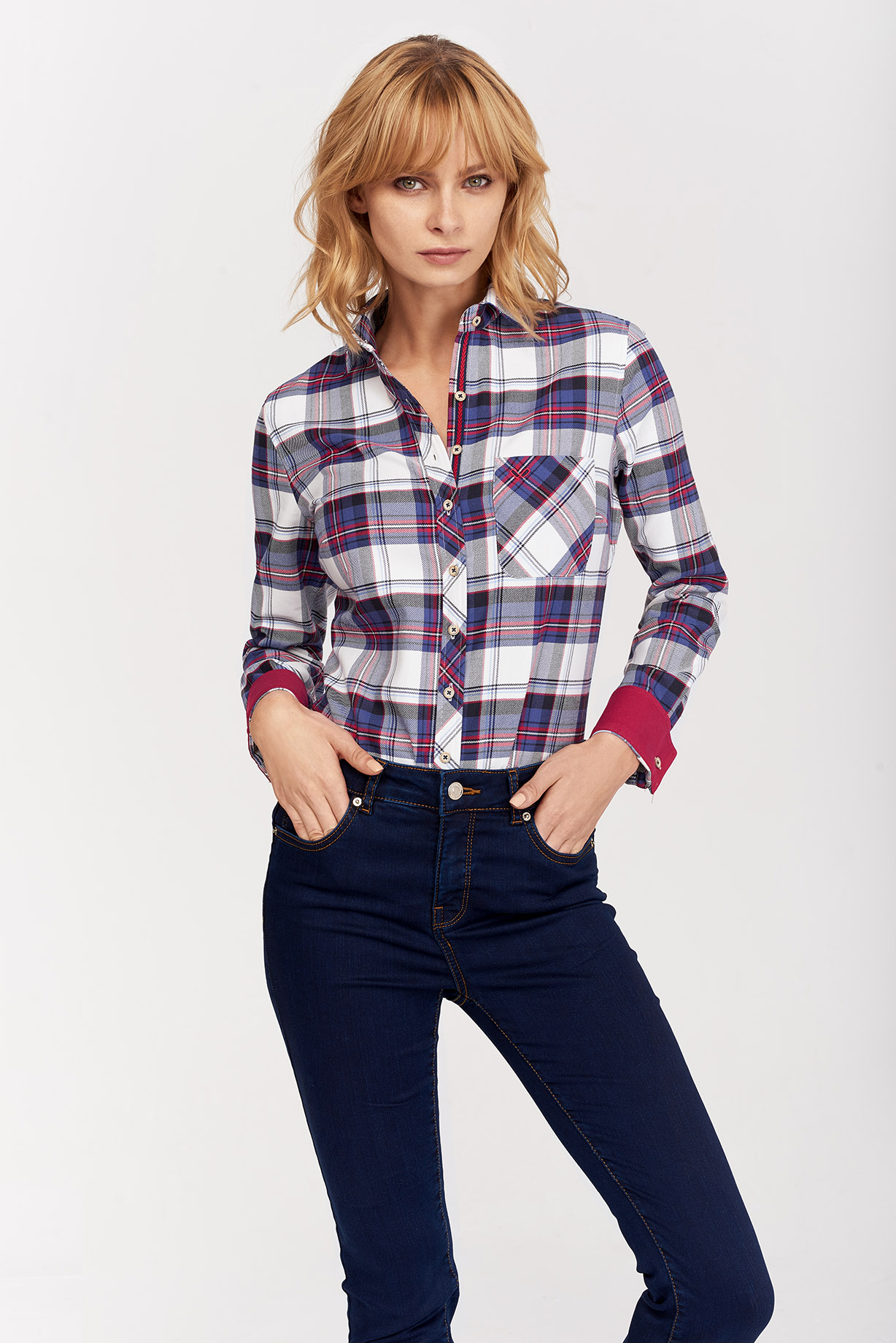 W tym sezonie królować będą kraty. Wzór, który pasuje zarówno do czarnej, eleganckiej spódniczki jak i do jeansów. Każda koszula z kolekcji #heartfeltstories wykonana jest z wysokiej jakości materiału o stonowanych, surowych barwach natury i tych bardziej wyrazistych, przypominających norweskie miasteczka.
Uwagę zwracają ekskluzywne guziki z orzecha corozo, który nazywany jest roślinną kością słoniową, mają widoczne delikatne słoje niczym drewno, co sprawia że każdy jest nieco inny, lub te wyglądające jak oszronione kamienie nawiązując do zimowego charakteru koszuli. Każda z koszul ma swoją nazwę nawiązujacą do Skandynawii lub Islandii, co idealnie wpisuje się w kolekcję.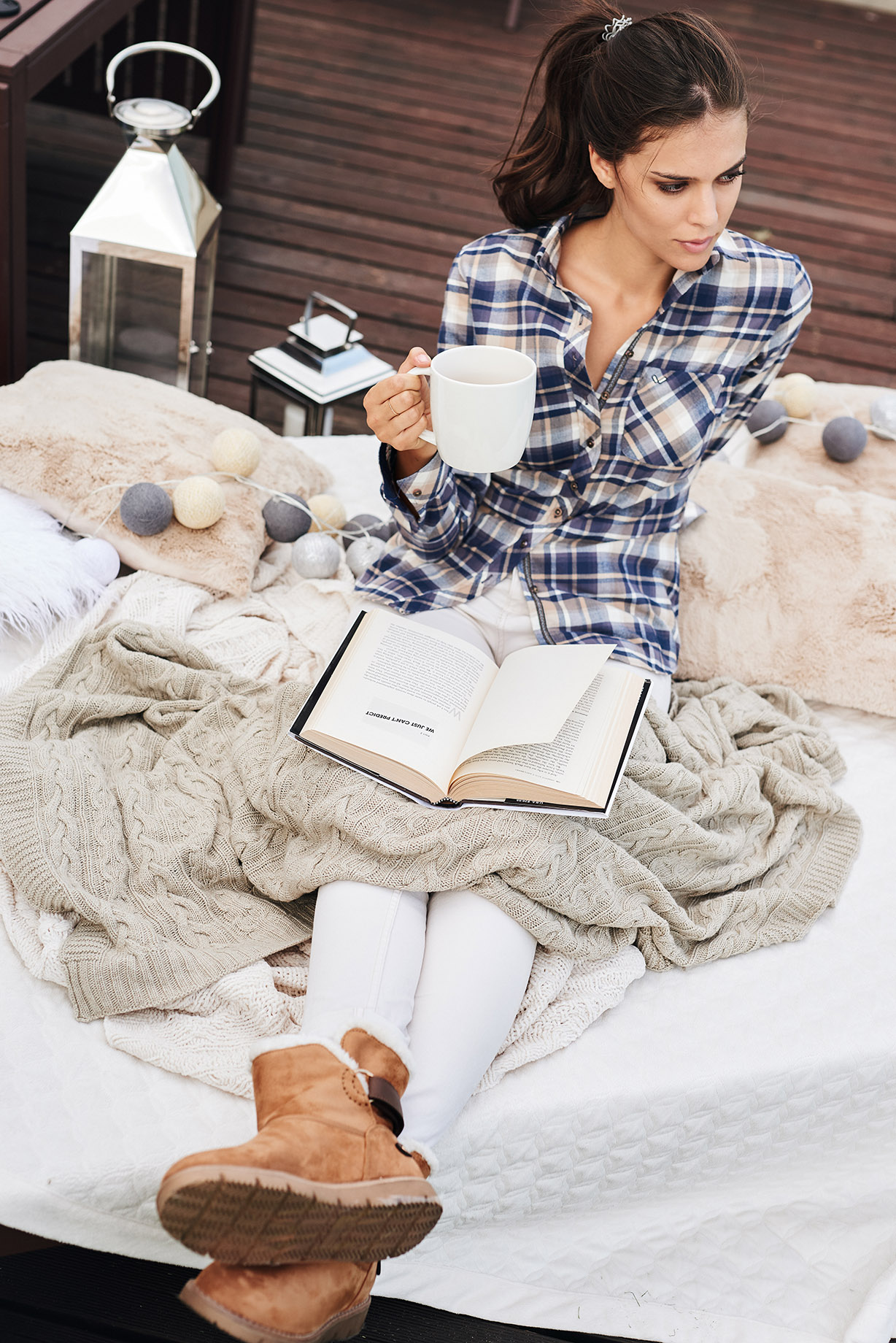 Dopełnieniem kolekcji AW18/19 są wyjątkowe dodatki. Specjalnie zaprojektowane hafty, które zachwycają swoimi wzorami czy włoskie tasiemki idealnie dobrane pod kolor koszuli, gwarantujące efekt niewymuszonej elegancji w romantycznym wydaniu.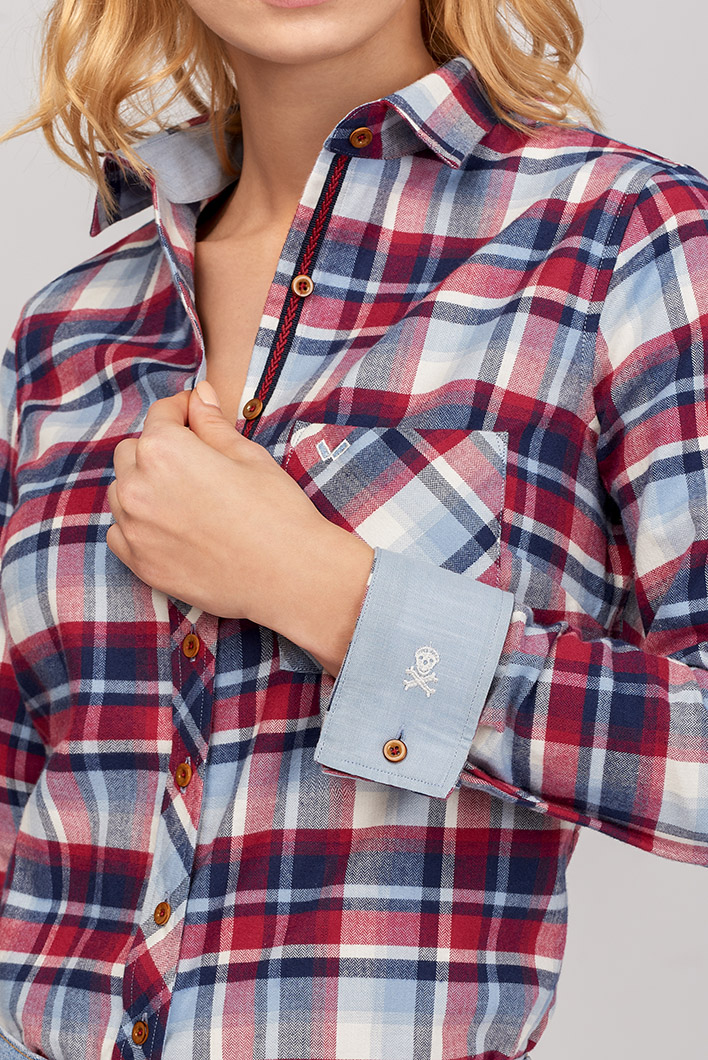 Kolekcja jesień-zima, to wysublimowany sposób na podkreślenie kobiecego indywidualizmu i siły, gdyż podstawą filozofii Natty Looker jest współczesna kobieta
i jej potrzeby. Wszystkie koszule są taliowane i mają więcej miejsca na biust niż standardowe koszule. Dodatkowo w koszuli ukryty jest tajemniczy guziczek na piersiach, tak aby uniknąć rozchodzenia się koszuli na biuście.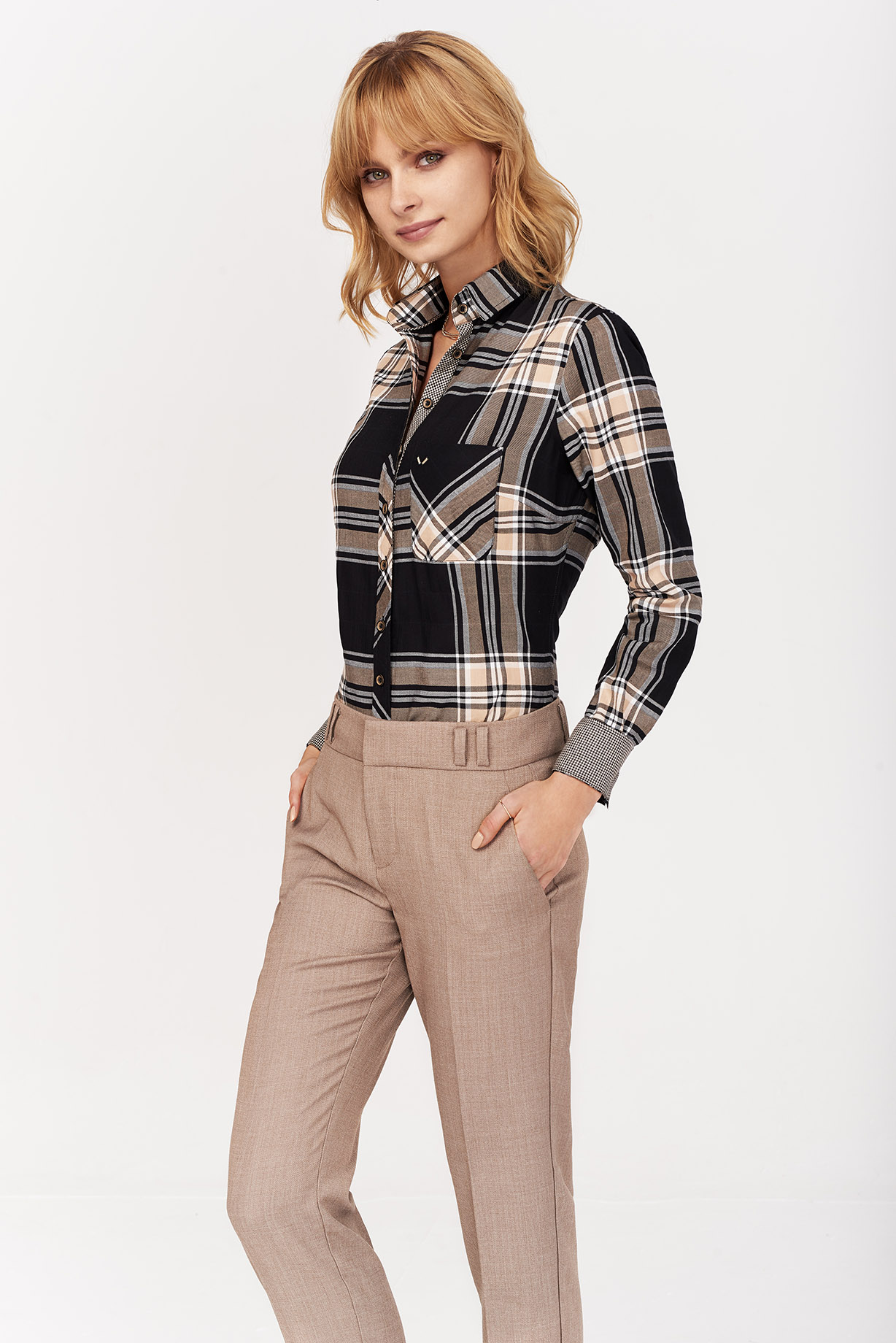 Każda koszula z kolekcji #heartfeltstories to inna zimowa historia, gdyż zimą piękno powinno być równie miłe dla oka, jak i dla ciała i otulać je przytulnym ciepłem. Kobieta Natty Looker ma czuć się w nich swobodnie, ale stylowo i z klasą. Daj się otulić naszej nowej kraciastej kolekcji.
Cała kolekcja #heartfeltstories marki Natty Looker dostępna jest sklepie internetowym www.nattylooker.com
Natty Looker to polska marka stworzona z myślą o kobietach i dla kobiet. Punktem wyjścia są biusty. Koszule są tak zaprojektowane, aby pasowały do kobiecej sylwetki. Trzy linie rozmiarowe, uwzględniające różne rozmiary biustów, co ułatwia dobór idealnie dopasowanej koszuli. Produkcja odbywa się w zaprzyjaźnionych polskich szwalniach. Wysoka jakość koszul. Usztywnione kołnierzyki, bieliźniane szwy, gęsty ścieg. Każda z koszul to obraz zamiłowania do detali. Wykonane na zamówienie hafty, taśmy tkane indywidualnie dla każdej koszuli, ozdobne nadruki na tkaninach, wszystko to stanowi o wyjątkowości i niepowtarzalności każdego z modelu.Tkaniny pochodzą od wyselekcjonowanych dostawców z Włoch, Portugalii czy Szwajcarii. Tkaniny typu non- iron, tkaniny nie gniotące się, bawełny z elastanem, szczotkowane twille to tylko część oferty, którą marka wciąż rozbudowuje we współpracy zarówno z dostawcami jak i samymi klientkami.